FOR THOSE WHO
#

Cant

Stop

WontStop
is India's leading
sports technology
company with an ecosystem of over
140 million
users
OUR VISION
MAKE SPORTS BETTER
Sports is all about growing and getting better. That's what we want to do with the experience of sports for every fan. Our goal is to bring sports and tech together to build an ecosystem that helps sports grow in India and brings fans closer to the action than ever before. "We are proud to continually serve our growing community of avid sports fans with the latest innovative offerings and contribute to the overall expansion of the Indian sports ecosystem" - Harsh Jain, CEO & Co Founder, Dream Sports
OUR INVESTORS
FUELING THE GROWTH
Dream Sports is more than the sum of its parts. Meet our biggest believers who always have our backs.
OUR LEADERSHIP
OUR CAPTAINS
Meet the people who empower every player to perform their best.
OUR CULTURE
TEAMWORK MAKES THE DREAM WORK
The only thing that scales an organisation is the culture, so we always put it first. At Dream Sports, we are one team bound together by a common belief that sports can be made better. We may come from different parts of the country or speak different languages, but when our unique strengths are put together, we make an unbeatable team. "Our culture is like a jersey that unites our team within Dream Sports. It is also our game plan that will continue to fuel our growth." - Bhavit Sheth, COO & Co Founder, Dream Sports
DATA OBSESSED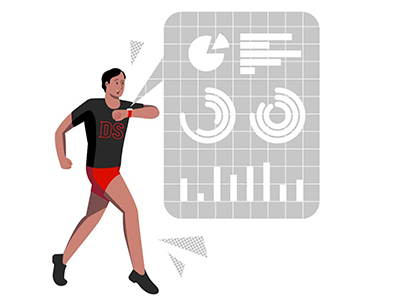 99% data, 1% gut. That's the difference between a rookie and a pro.
OWNERSHIP
Everyone on the team has a role to play, and we encourage them to step up to it.
PERFORMANCE
Legends aren't remembered for one good game but for consistent performances.
USER FIRST
A sports team is nothing without its fans, and we are nothing without our users.
TRANSPARENCY
We help each other grow by sharing our hits as well as our misses.
OUR HISTORY
JOURNEY SO FAR
From being the pioneers of fantasy sports in India, today, we are leading the way for all sports tech, and our inning has just begun.
2008
2012
2015
2016
2017
2018
2019
2020
2021
Dream Sports was founded
We launched Dream11
We established Mumbai as our HQ
JOIN THE DREAM TEAM
Do you live and breathe sports? Do you love tech? Then this is the place to be. Work with like-minded people as we use the power of tech to make sports better for everyone.